Read Time:
4 Minute, 3 Second
Guys, did you see the leap of innovation that Samsung gave with the launch of the new Galaxy line? Five cameras in a single cell phone and sharing of battery between devices are just some of the new features of the S10 Family. But there's more, see ?!
https://www.youtube.com/watch?v=ZCfgkIyD9g0
See all the new features of the new Galaxy line!
What the new S10 has in common is the focus on photography with a professional footprint. All handsets in the line have multiple cameras with a resolution of up to 16 megapixels and a variety of professional lenses. One of the lenses, the ultra-wide camera, is perfect for panoramic photos with cinematographic effect reaching a field of vision of 123 degrees. Take a look down here, how amazing this photo made with the feature!
The selfish ones are also not far behind since the proposal of the Galaxy S10 is to have frontal cameras that surpass other cameras rear. With them, it even gives to record in 4K UHD and to make artistic selfies with dynamic focus. The front camera also has a dual-pixel sensor that captures scenes in moving clarity and makes well-lit selfies even in a darker environment. See a self-made by S10 +, with features also available on the S10 and S10e!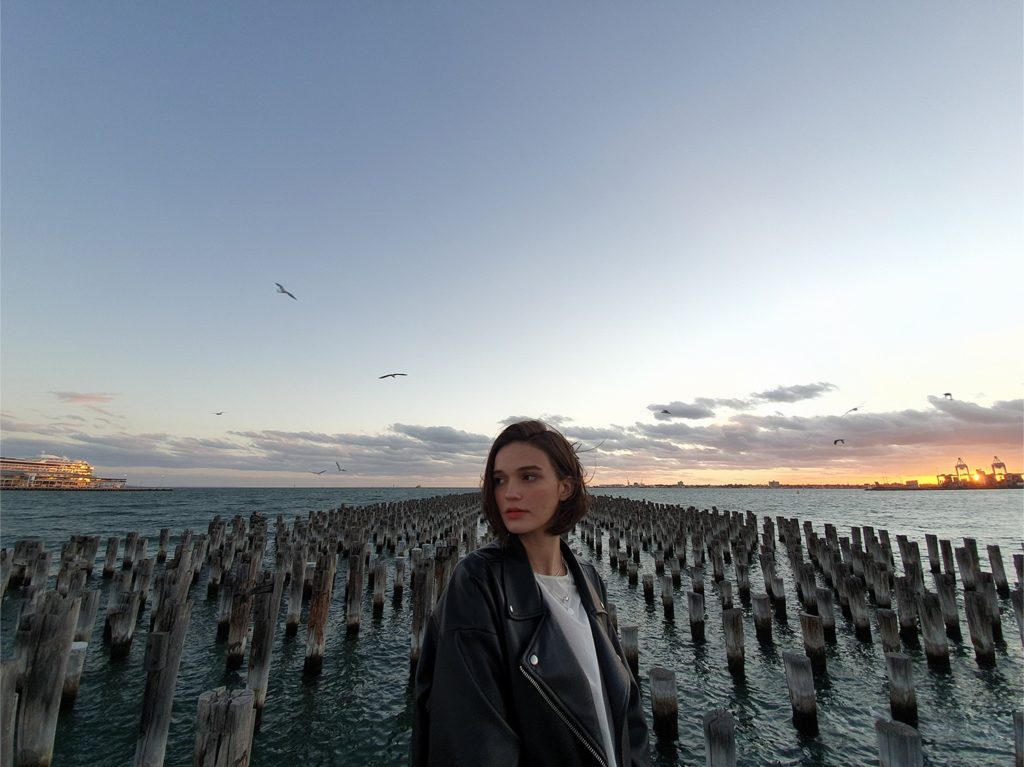 Want to know everything about these devices that have come to revolutionize, it's here. Now let's talk a little more about what's best about the Galaxy S10e Smartphone and Galaxy S10 Smartphone, already available on here!😉
Samsung Galaxy S10e
The Samsung Galaxy S10e is supposed to be the most popular model in the family, but if you were expecting a basic smartphone, you missed it ugly !! Samsung has surpassed itself and created a new generation of cell phones that do not leave anything to be desired.
This model has three cameras, the rear dual of 12.0 MP + 16.0 MP and the front of 10.0 MP. And not only are cameras powerful, but photography software also uses state-of-the-art artificial intelligence to capture professional photos without much effort.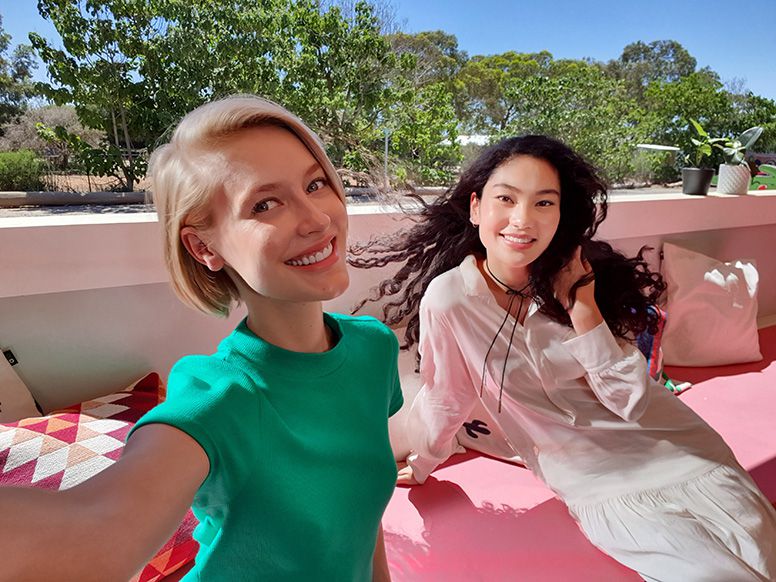 The smart camera feature, for example, suggests image compositions by automatically adjusting camera settings for the scene. Cell phone in hand and an idea in the head will be enough for you to raze in the photos!
The screen of the S10e is of 5.6 inches and has Dynamic AMOLED technology that promises cinematographic experiences. Space will also not lack the internal memory of 128 GB which can be expanded to up to 512GB with the memory card.
Key Features of the S10e
6 GB RAM for optimum performance
Built-in 128GB internal memory for space
Easy unlocking with the one-touch power button
5.8-inch display
Fast 2.0 wireless download
Use your phone to charge other devices
12.0 MP + 16.0 MP Dual Rear Cameras
10.0 MP Front Camera
Complete set of lenses and artificial intelligence for professional photos
3100 mAh battery, use for hours without worry
Samsung Galaxy S10
The S10 is an even more turbid model in every way. It has three rear cameras, two of 12.0 MP and one of 16.0 MP, with even more possibilities of professional photos. With Next Gen's ultra-wide 16 MP camera you can frame much more in one photo. And with 12 megapixel wide-angle and telephoto lenses, you can shoot with twice the optical zoom. The front camera is also 10MP and has all the features of the other models.
The internal memory of the S10 is also 128 GB with card support up to 512GB. This model has a larger screen of 6.0 with the resolution of 3040 x 1440 (Quad HD +). It also includes the powerful Dynamic AMOLED technology, which makes every audiovisual experience more pleasing to the eye, making Display Infinity-O the most innovative display in a Galaxy so far.
Main features of the S10
8 GB RAM for impressive performance
Internal Memory 128, has room for everything
Easy unlock, just touch the screen.
6.1-inch screen
Fast 2.0 wireless download
Use your phone to charge other devices
Cameras Rear 12.0 MP + 16.0 MP + 12.0 MP
10.0 MP Front Camera
Complete set of lenses and artificial intelligence for professional photos
3400 mAh battery to last all day
Just like the other handsets the S10e and S10 have wireless charging, faster and more efficient, with a super modern charger that does not need a USB connection. Another interesting feature of the line is that the smartphones function as a charger for other devices with standard Qi and some laptops from Samsung. Yes, just place the device on top of the phone and ready, it loads anywhere without the need for a power outlet. Too bad, right?