Last-Minute 10 Quick Beauty Tips and Tricks for Holiday Parties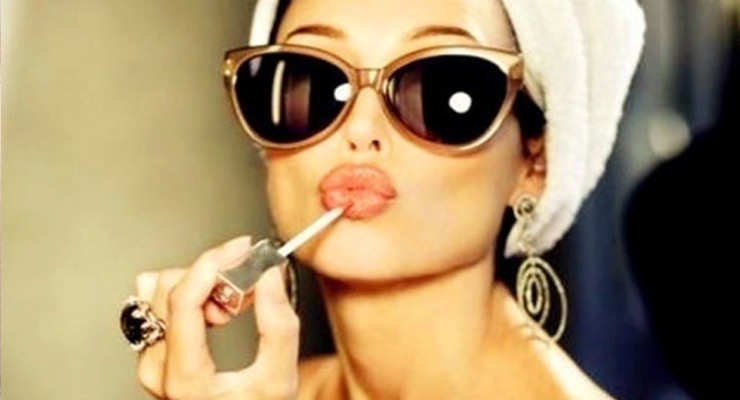 1. Provide red nails and lips
Because that immediately makes so much difference. Even when you only have mascara on, red lips immediately give you a festive look. And groomed nails are of course a must during the Christmas dinner. Moreover, this is a très elegant combination.
2. Make sure your skin is / appears to be even
Make sure you always have concealer and BB Cream or foundation in your bag around the holidays. Not only useful after a heavy but very pleasant evening, but it also immediately gives a neat look when you last-minute still have to go to a party or dinner.
3. Pump up the volume
Big bigger Biggest. When it comes to your coupe, you can enjoy a delicious Christmas and New Year's Eve. Your greatest comrade? Hair spray. Whether you go for an updo or festive waves, make sure you always bring a can of hairspray to give it a little extra volume and oempf after a few hours.
4. Multitask with your gloss
Make sure you always have a colorless lip gloss in your bag or at work. You can use it to highlight your cheekbones and your eyebrow bone at the last moment, and of course give your lips a good shine.
5. Get the best out of your handshake
As you shake hands with family during that Christmas get-together or dinner, spray some perfume on your palms. So you leave a subtle scent everywhere.
6. Bring your manicure back to life
Just a topcoat over your 'old' nail polish and hops, your manicure looks like new.
7. A golden glance
Golden or bronze creamy eyeshadow is your best friend during the holidays. Just as quickly spread over your eyelids and you have a jealous glance. Especially when you have blue or green eyes.
8. Fake a fresh glance
Do you want to create the illusion that you slept for 8 hours? Then apply a skin-colored (no white!) Eyeliner to your inner eye lines, as you will see the first thing that you have passed through the previous night.
9. Give your skin a boost
Alcohol creates a dull skin (sorry), so it's key that you pamper your skin between the party. Especially a moisturizing sheet mask – like the Hydrating Face Mask from StarSkin – works wonders to give your skin that healthy glow again.
10. Embrace your bed hair
After all, Messy hair is completely on trend. Just squeeze some mousse through the points for extra volume when you stand up and you're done.